THE FIRST AIR FORCE ONE
–
Video on President Eisenhower's Air Force One in 1953 – which wound up in an aircraft bone-yard in Arizona.
Some Patriots are determined to restore the aircraft
Seems we have a tendency to easily dishonor our past treasures.
Please pass this on.
–
–
Let's face it, Conservatives don't want to get dirty and until we do, no amount of ranting Emails or angry Facebook Posts will change the momentum towards a full-blown Statist USA.
Blogroll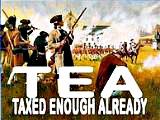 . .Archives. .
Post Calendar
****** Time to get dirty *****
_____________________________________ It's time for 10,000 Patriots to surround the personal residences of the all the anti-American Agenda Journalists to let them know that we are not going to take the lies anymore. _______________________________________ It's time 25,000 Patriots to surround the Local Alphabet TV Affiliates and do the same thing. It's time for 100,000 Patriots to surround the National Headquarters of the NAACP and demand of them to cease and desist their Racist Propaganda. ________________________________________ How about another 100,000 surrounding the House of Representatives demanding that John Boehner issue an Arrest Warrant against Eric Holder for his Contempt of Congress in failing to appear regarding Fast and Furious. __________________________________________ Get the picture.- In other words we have to "get dirty."